ZipCar
Zipcar is the world leader in providing 'wheels when you want them' - a revolutionary mobility service that gives members on demand access to a variety of cars, by the hour or day. It's the company that invented car sharing back in the year 2000.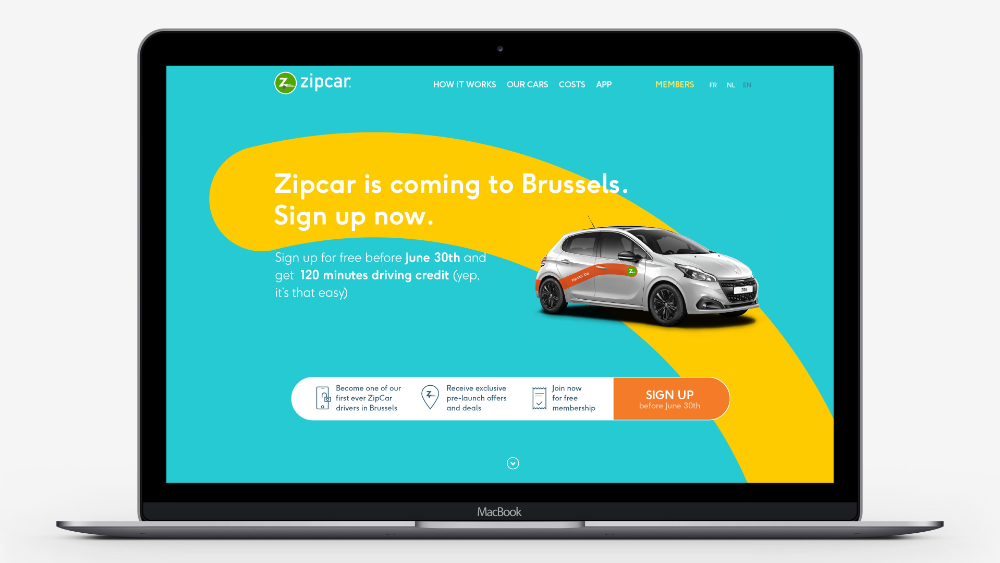 We've partnered with the Boston and London teams in the process of defining, building and launching their member acquisition application for Brussels, Belgium market presence. Our interdisciplinary team focused on capturing the innovative tone of the brand through forward-looking design, while ensuring a fluid layout with multi-language content that can be refreshed constantly for meeting the needs of this ever evolving market.
We're proud to have worked so closely with an progressive company helping to create a portal to an alternative to traditional car rental and car ownership.